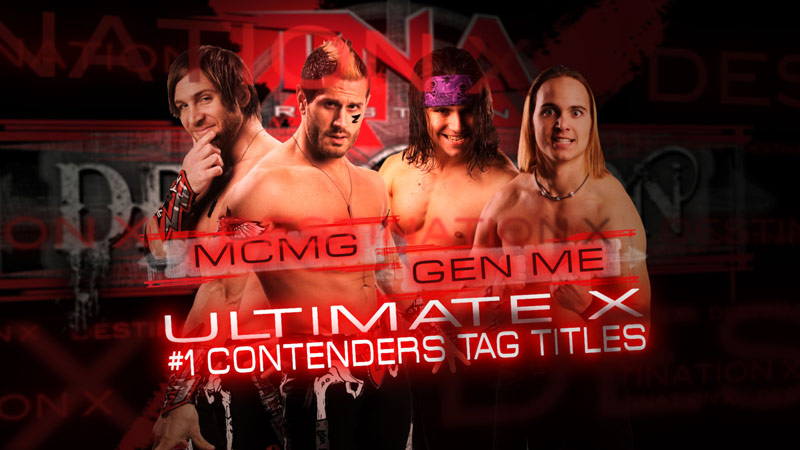 Ultimate X Match qui opposera les Motor City Machine Guns aux Generation Me pour devenir les challengers au titre TNA World Tag Team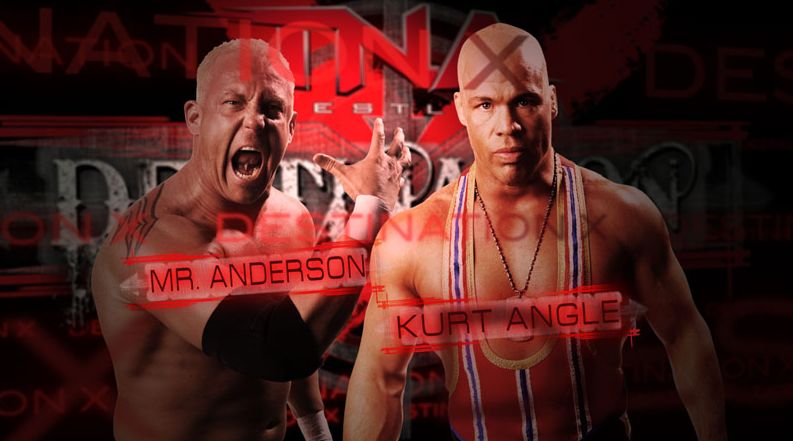 Mr Anderson vs Kurt Angle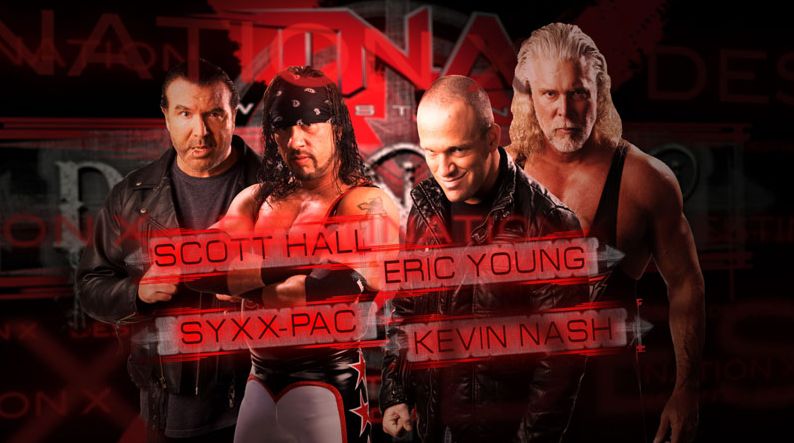 The Band (Scott Hall & Syxx-Pac) vs Kevin Nash et Eric Young. Si The Band gagne, ils auront le droit a un contrat avec la TNA mais s'ils perdent ils devront quitter la TNA.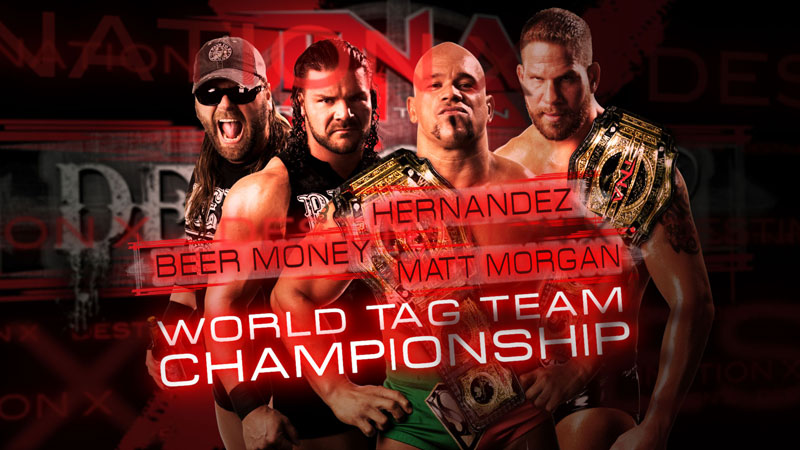 Matt Morgan & Hernandez vs Beer Money Inc pour les titre TNA World Tag Team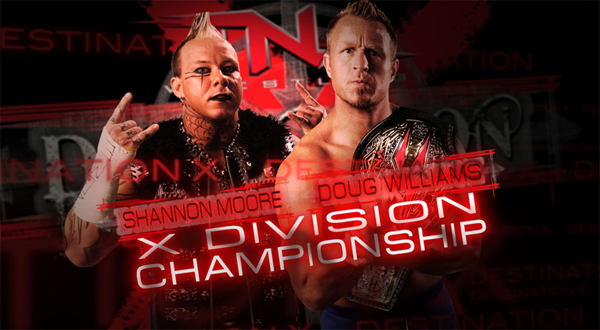 Shannon Moore vs Doug Williams pour le TNA X Division Championship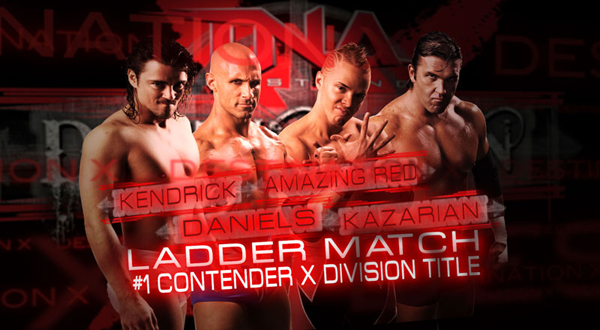 Ladder Match: Brian Kendrick vs Daniels vs Amazing Red vs Kazarian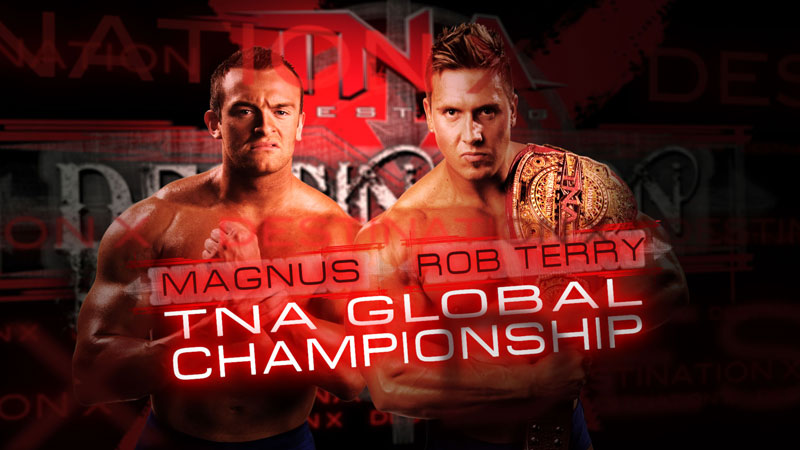 Match pour le titre TNA Global:
Magnus vs Rob Terry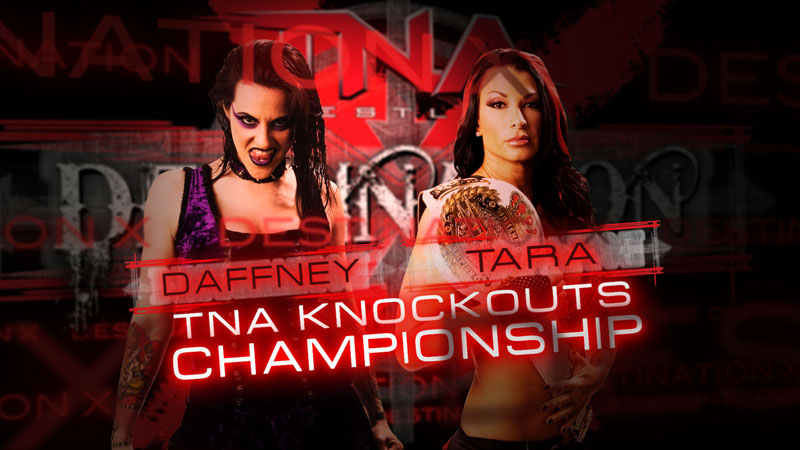 Match pour le titre TNA Knockout:
Daffney vs Tara
Resultats:
Ladder Match:
Kazarian bat Daniels, Amazing Red et Brian Kendrick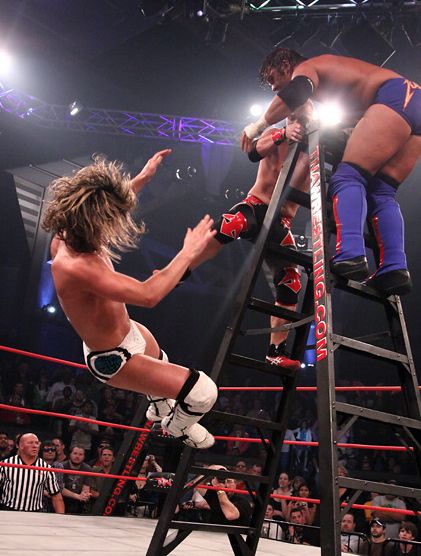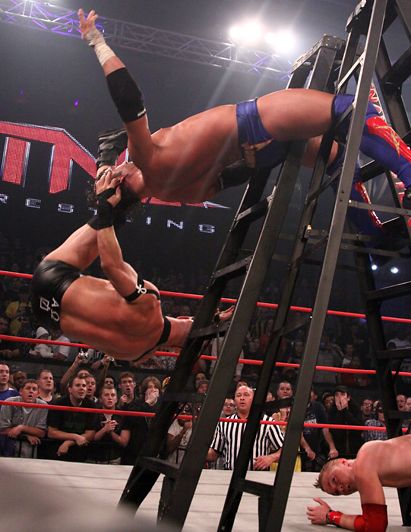 TNA Knockouts Championship Match:
Tara bat Daffney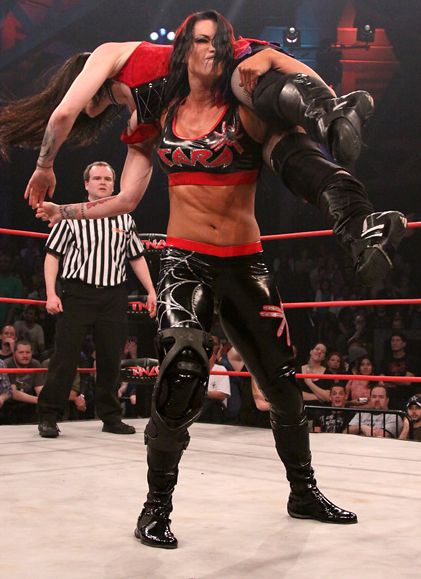 TNA Global Championship Match:
Rob Terry bat Magnus et conserve son titre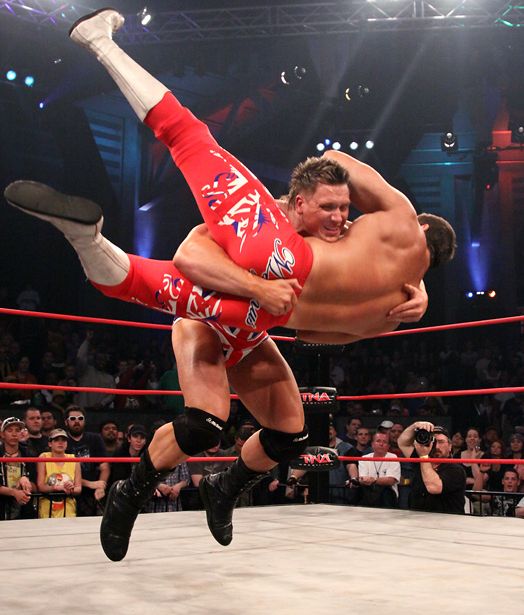 No1 Contender Ultimate X Match:
Motor City Machine Gun battent Generation Me dans un très bon match.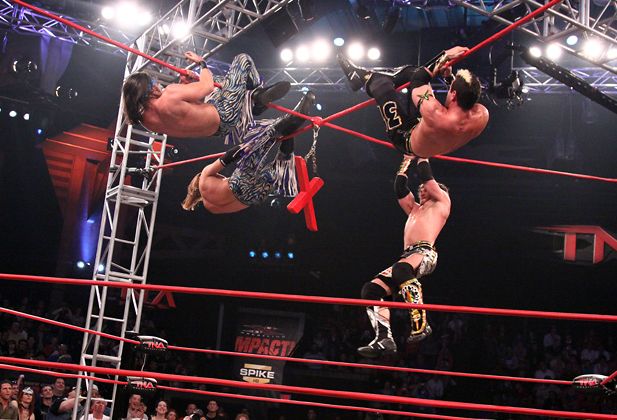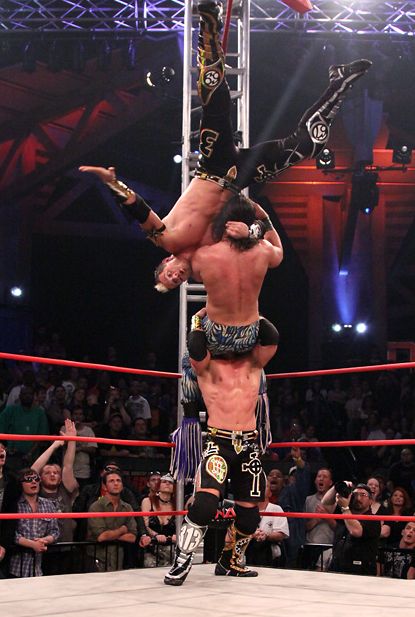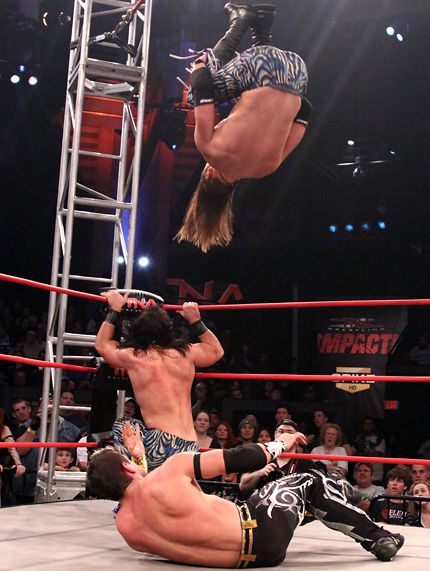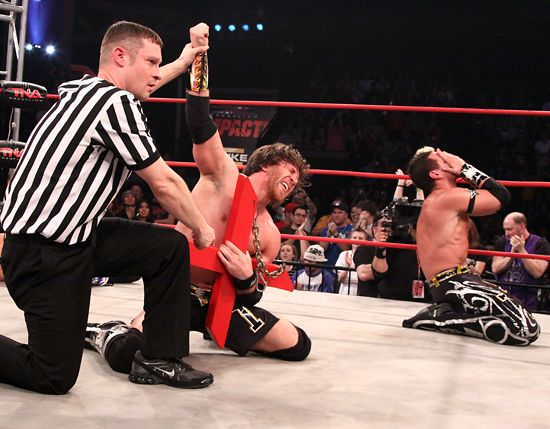 TNA Contract or Leave the Company Match:
Syxx Pac et Scott Hall battent Eric Young et Kevin Nash après que Nash est trahi Eric Young.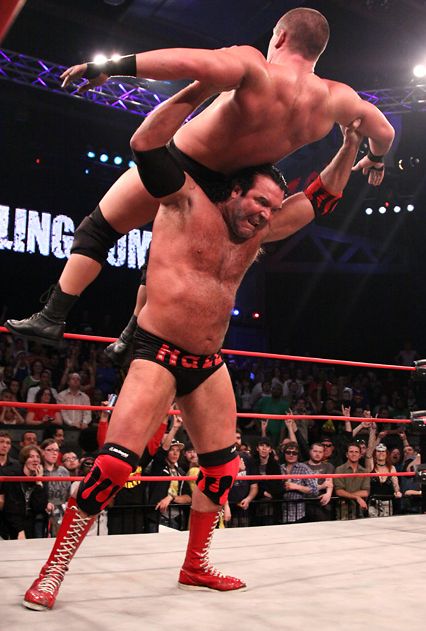 X Division Championship Match:
Doug Williams bat Shannon Moore grâce à un coup de brique pendant que l'arbitre avait le dos tourné.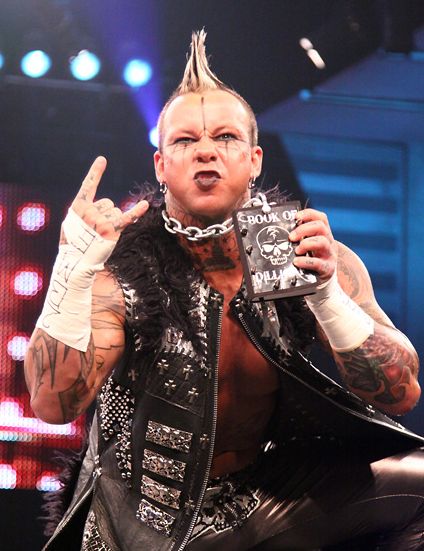 TNA Tag Team Championship Match:
Matt Morgan & Hernandez battent Beer Money. Après le match Matt Morgan porte son Kick sur Hernandez.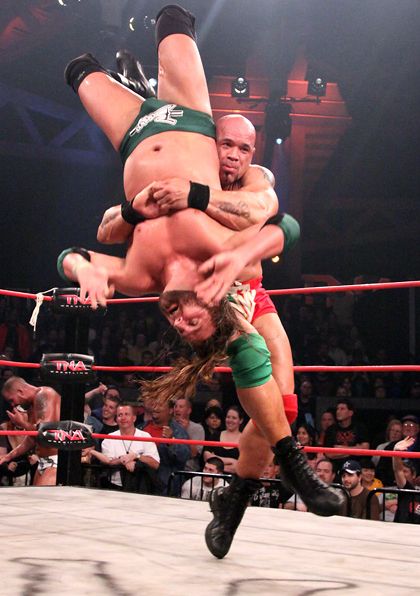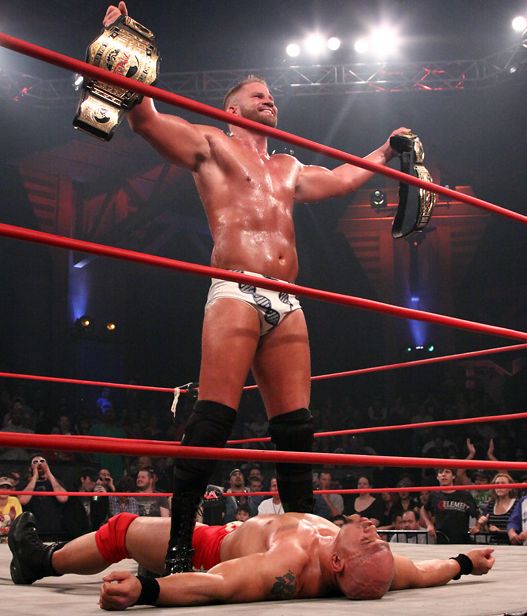 Kurt Angle bat Mr.Anderson en le faisant abandonner grâce à l'Angle Lock.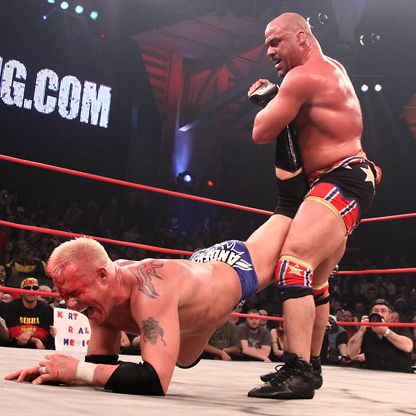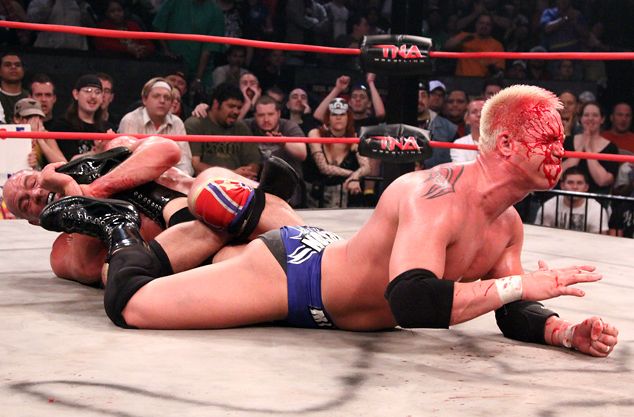 TNA World Heavyweight Championship Match:
No Contest entre Abyss et AJ Styles lorsque Abyss propulse AJ Styles à travers le ring après un Chokeslam.