Genesis 2011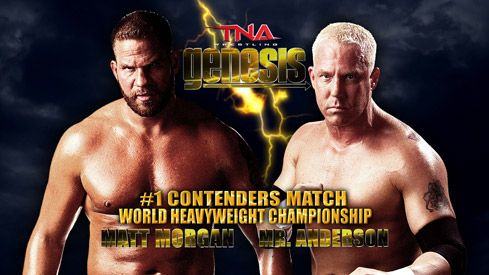 Match pour désigner le prochain challenger au titre TNA World Heavyweight:
Matt Morgan vs Mr Anderson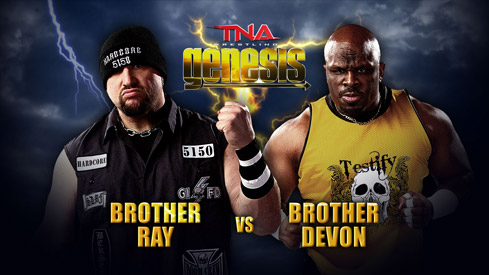 Brother Ray vs Brother Devon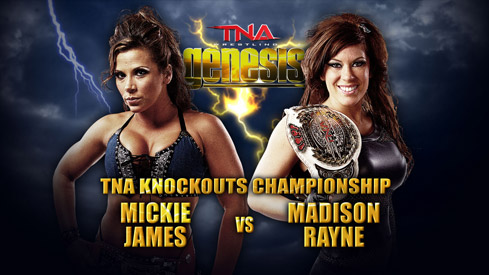 TNA Knockouts Championship:
Mickie James vs Madison Rayne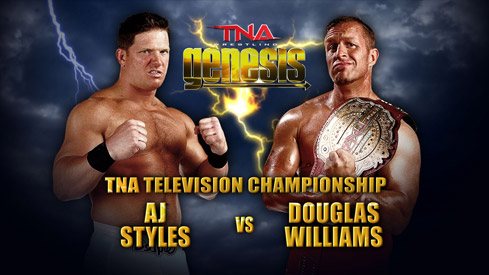 TNA Television CHampionship:
AJ Styles vs Douglas Williams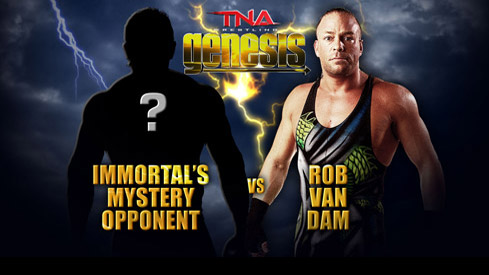 Rob Van Dam vs un membre du clan Immortal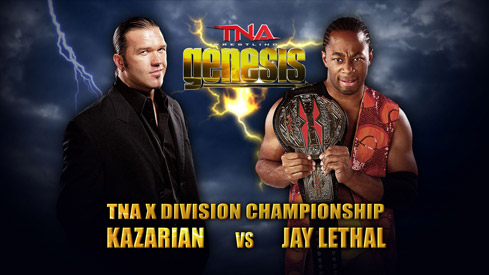 TNA X Division Championship
Kazarian vs Jay Lethal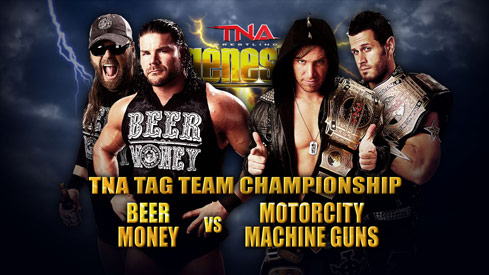 TNA World Tag Team Championship:
Beer Money Inc vs The Motor City Machine Guns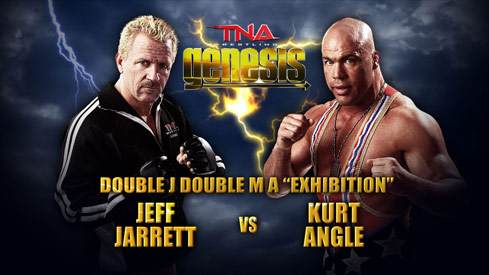 Jeff Jarrett vs Kurt Angle
RESULTATS
Kazarian bat Jay Lethal et remporte le titre de la X Division.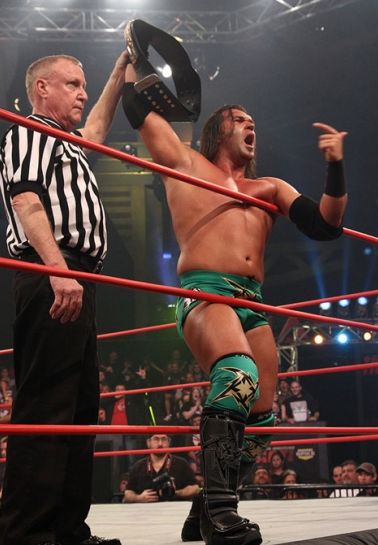 Madison Rayne bat Mickie James après une intervention de Tara.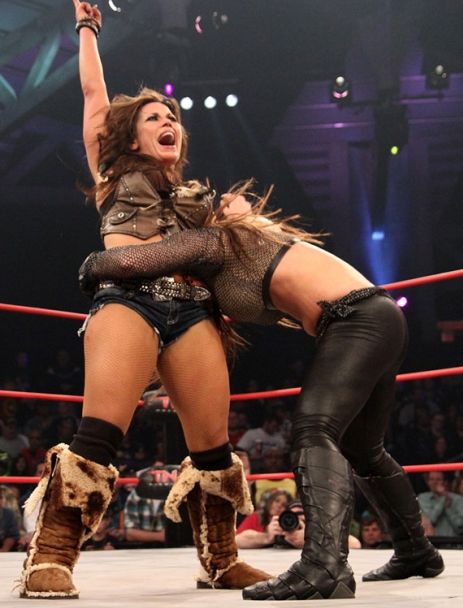 Beer Money Inc battent les Motor City Machine Guns gràace à un roll-up dans un match encore une fois très intense et spectaculaire.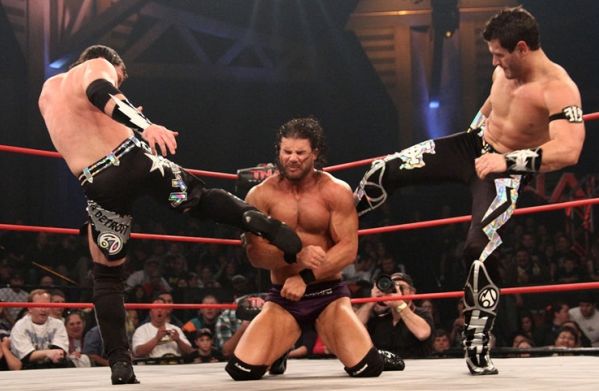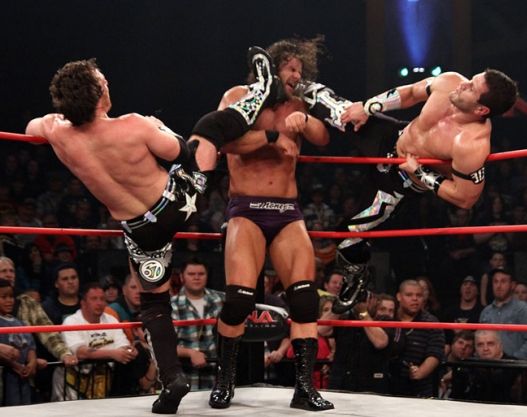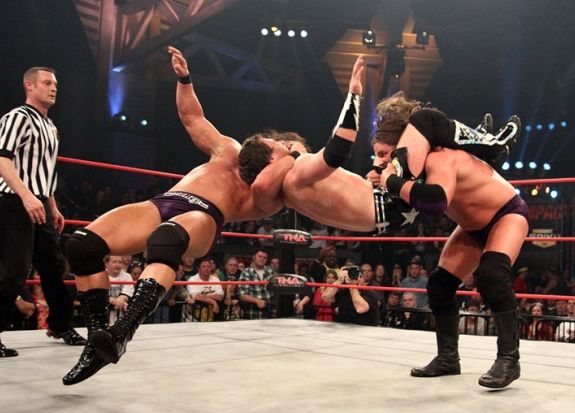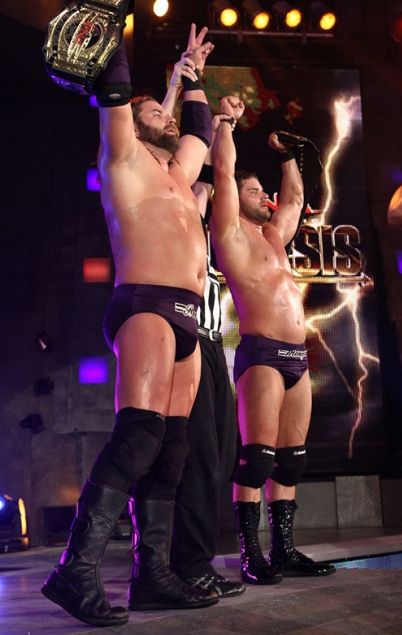 Brother Ray bat Brother Devon par disqualification lorsque Devon utilise une chaîne pour frapper Ray.


Abyss (qui remplace AJ Styles) bat Douglas Williams grâce à une intervention d'AJ Styles.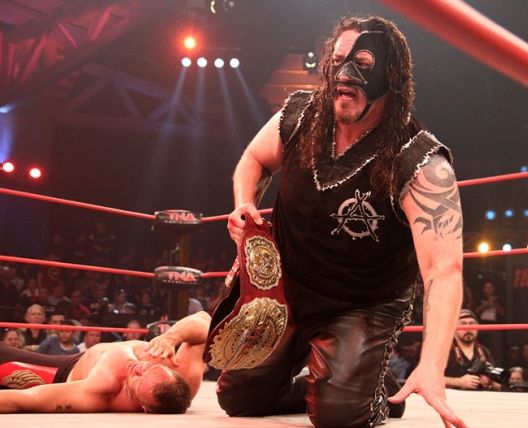 Le mystérieux adversaire de Rob Van Dam est Hardy mais il ne s'agit pas de Jeff mais de son frère Matt Hardy !!
Matt Hardy bat RVD grâce à un Twist of Hate.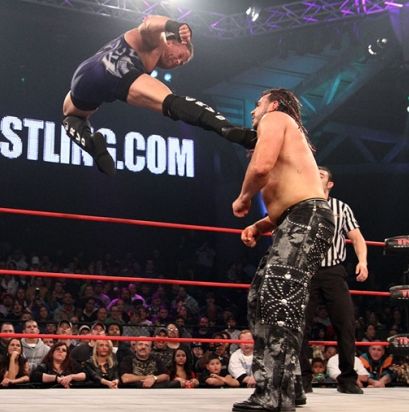 Jeff Jarrett bat Kurt Angle dans son match de MMA lorsque Kurt Angle se met à saigner.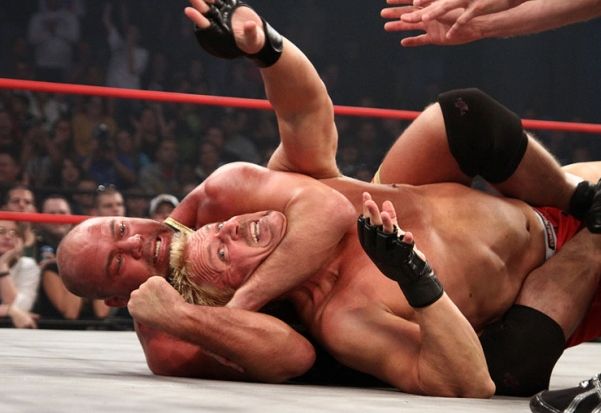 Mr Anderson bat Matt Morgan pour devenir le nouveau challenger au titre de la TNA.
Après le match Bischoff arrive et dit que son match se déroulera tout de suite !
Jeff Hardy fait appel à son frère mais RVD attaque Matt avant qu'il ne rentre sur le ring, pendant ce temps sur le ring Bischoff tente de frapper Mr Anderson avec une chaise mais celui-ci le contre et lui porte le Mic Check ! Jeff Hardy remonte alors sur le ring mais subira la même prise !
Mr Anderson fait la tombée et obtient la victoire pour devenir le nouveau champion de la TNA.