Right to Censor
Nom du clan: Right to Censor
Surnom: RTC
Membres du clan: Steven Richards, Bull Buchanan, The Godfather, Val Venis, Ivory
Début du clan à la WWE: Juillet 2000
Séparation du clan: Avril 2001
Palmarès:
-Bull Buchanan et The Godfather::
1 fois champion WWE Tag Team
-Ivory:
1 fois champion WWE Women's
Autres info: Le clan est une parodie du groupe "Parents Television Council (PTC)" qui protestait contre le niveau de violence de la WWE ainsi qu'aux allusions sexuelles lors de certains segments. (PTC est une organisation qui milite pour ne pas avoir de violence ou de sexe à la télévision. La PTC avait d'ailleurs porté plainte contre la WWE en 1999 afin de tenter de la censurer. La WWE avait finalement gagné le procès mais avait perdu quelques partenaires après un appel au Boycott de la part de la PTC).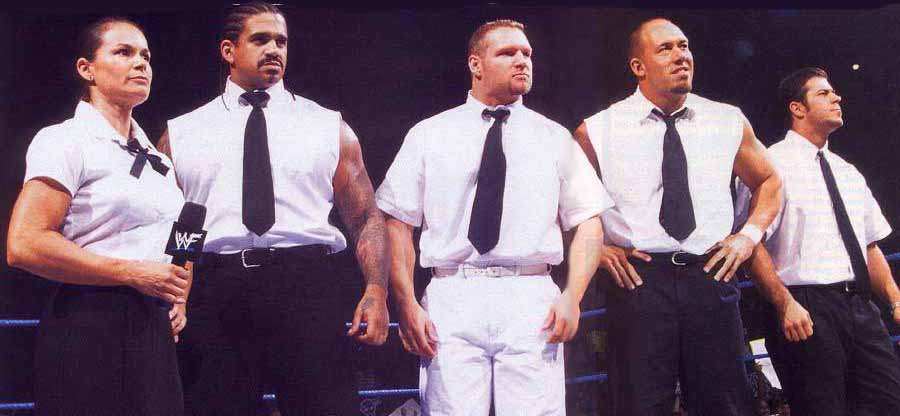 Ivory, The Godfather, Val Venis, Bull Buchanan et Steven Richards