Victory Road 2009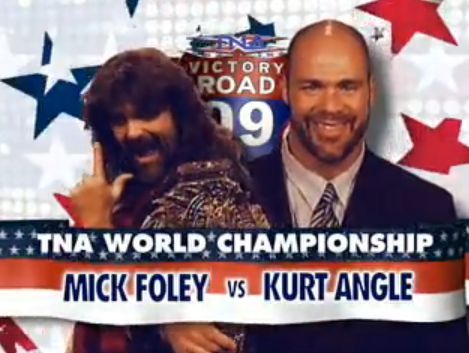 Mick Foley vs Kurt Angle pour le titre TNA World Heavyweight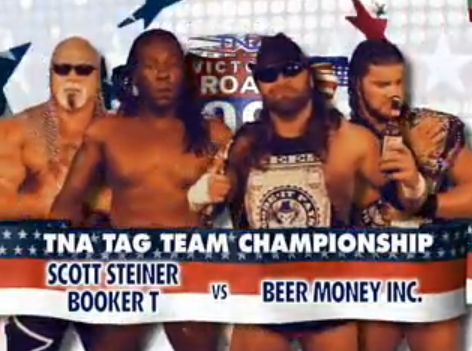 Scott Steiner & Booker T vs Beer Money Inc pour les titres TNA World Tag Team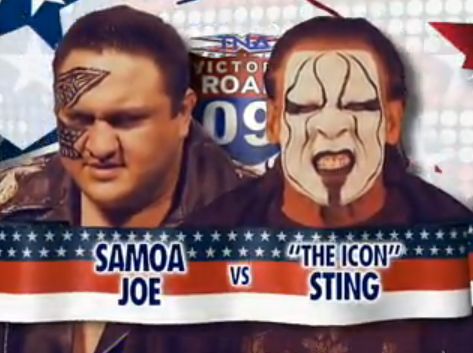 Samoa Joe vs Sting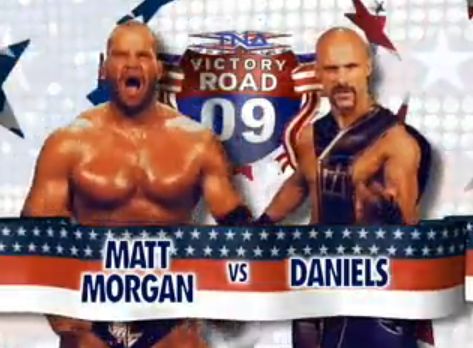 Matt Morgan vs Christopher Daniels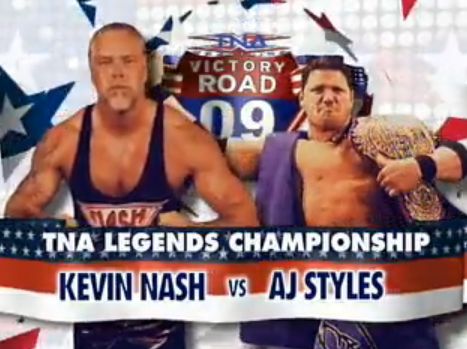 Kevin Nash vs AJ Styles pour le titre TNA Legends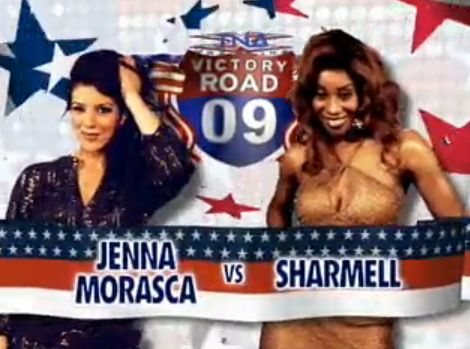 Jenna Morasca vs Sharmell
Angelina Love vs Tara
Team 3D vs The British Invasion pour les titres IWGP Tag Team
Abyss vs Dr Stevie
RESULTATS
Tara vs Angelina Love
En Fin de match, Velvet Sky vaporise son spray malenconteusement sur Angelina love. Tara en profite pour le petit paquet mais l'arbitre Slick Johnson a le dos tourné. Tara tente un Moonsault de la troisième corde mais Angelina l'esquive, elle porte la tombée. Tara met son pied dans les cordes pour stopper le compte mais l'arbitre ne le voit pas et déclare Angelina love vainqueur et donc nouvelle championne TNA Knockouts .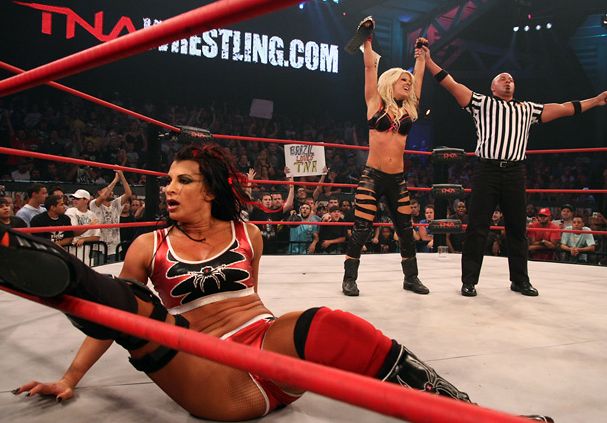 En Backstage Kurt Angle dit que les membres de la main event mafia qui perdront leur match ce soir seront exclus du clan
Matt Morgan vs Daniels
Matt Morgan gagne après un Hellevator.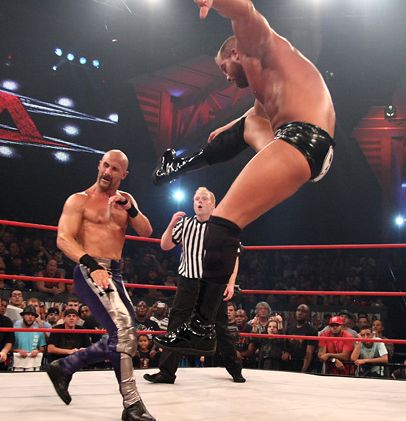 Dr Stevie vs Abyss
Dr Stevie annonce que ce sera un match sans disqualification. Après une intervention de Daffney pour donner un taser au Dr Stevie, Abyss porte son Black Hole Slam. The Monster se saisit du Taser et l'utilise contre Stevie Richards pour gagner le match.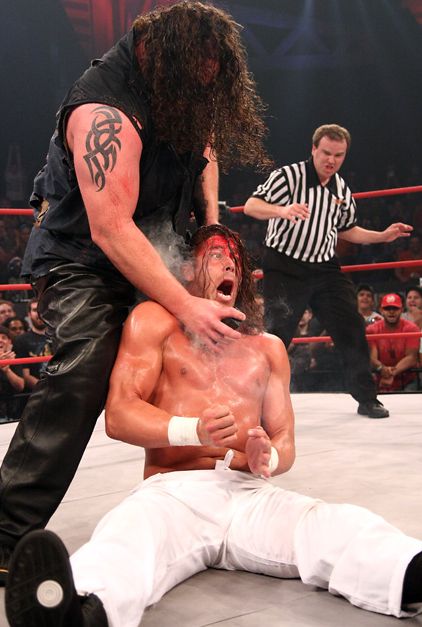 The British Invasion vs Team 3D
Team 3D conservent leur titre après un 3D après 17 minutes de match.
Après le match Kyoshi et le Sheik Abdul Bashir interviennet mais Brother Ray fait passer le Sheik à travers une table.
Sharmell vs Jenna Morasca
Sojorner Bolt est dans le coin de Sharmell et Awesome Kong est dans celui de Jenna Morasca.
Awesome Kong porte un coup de poing sur Sharmell et Jenna n'a plus qu'à faire la tombée pour remporter le match.
Jenna Morasca et Awesome Kong se disputent après le match, Awesome Kong l'envoie au sol et lui porte un Splash.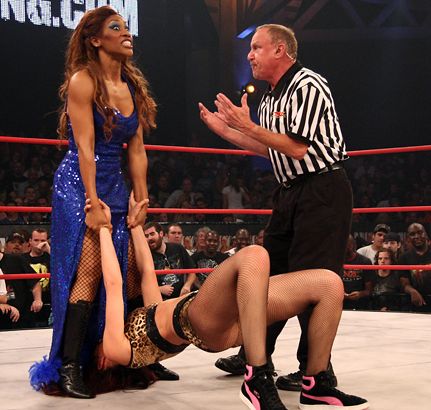 Kevin Nash vs AJ Styles:
Kevin Nash porte un Chokeslam sur Styles pour remporter le match et devenir le nouveau champion TNA Legends.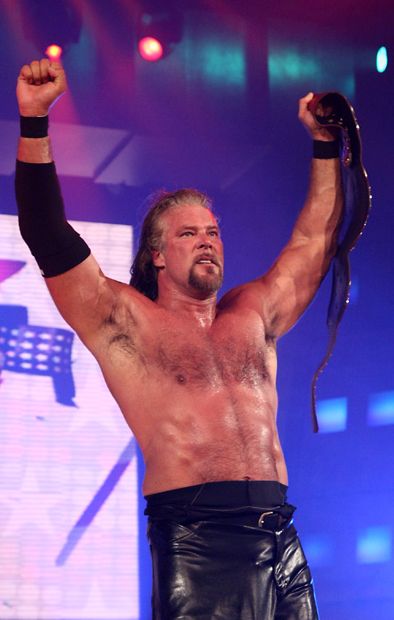 Booker T et Scott Steiner vs Beer Money Inc:
Booker T exécute un Axe Kick sur Robert Roode et Scott Steiner en profite pour faire la tombée.
Samoa Joe vs Sting:
Au milieu du match, Taz apparaît. Sting est surpris et Samoa Joe en profite pour porter un Tazmission qui fera abandonner Sting.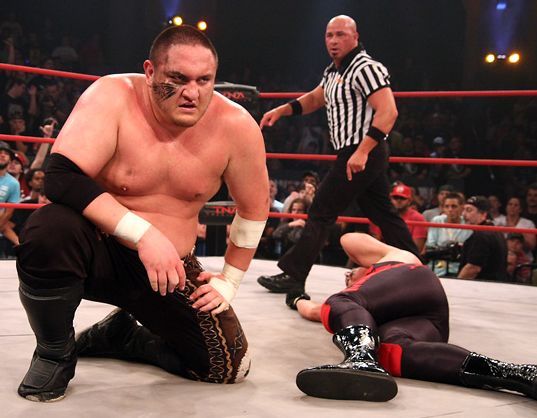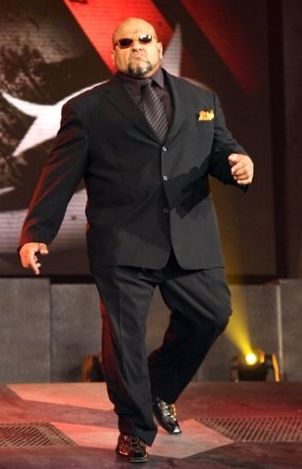 Mick Foley vs Kurt Angle:
Kurt Angle conserve son titre après avoir fait abandonner Mick Foley suite à un Angle Lock.